Also in 2023, Kibri, Vollmer, Faller and Auhagen are releasing new model homes in N scale. Vollmer is taking a step forward by offering polyplate construction sets. Furthermore, traditional German dwellings prevail, especially at Faller. Auhagen supplies virtually nothing.
new models kibri
In H0 scale, Kibri announces modern, sleek white villas. Which would certainly not look out of place in N scale. Unfortunately – not yet – available in our favorite scale. The only new feature offered by Kibri in N scale is a locksmith shop. The property is very large for such a small business. There is also nothing characteristic of a locksmith or blacksmith about it. It can also pass for a large stately home with porch or workspace. Few details and looks fairly dull. The price of less than 30 euros is accordingly.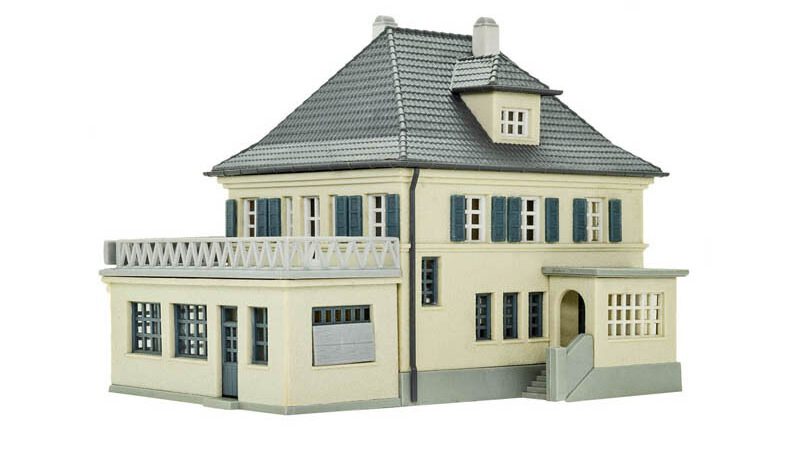 vollmer switches to polyplate
Vollmer is a veteran in the modeling world. Saved from destruction by Viessmann. No traditional construction sets based on cast molds this year. Vollmer introduces two construction sets based on "polyplate."
This material has the advantage of looking more natural. Less shiny than traditional plastic sets. More details are also possible thanks to laser-cut technology. Use special glue for bonding polyplate sets.
So the new water tower (47559) and shed (47557) look sophisticated. The nearly $40 shed is richly detailed. Even the guided wheels of the door suspension are fitted. Too bad there is no detailed interior fitted. There you will have to shop for yourself at N-Train or Artitec, for example.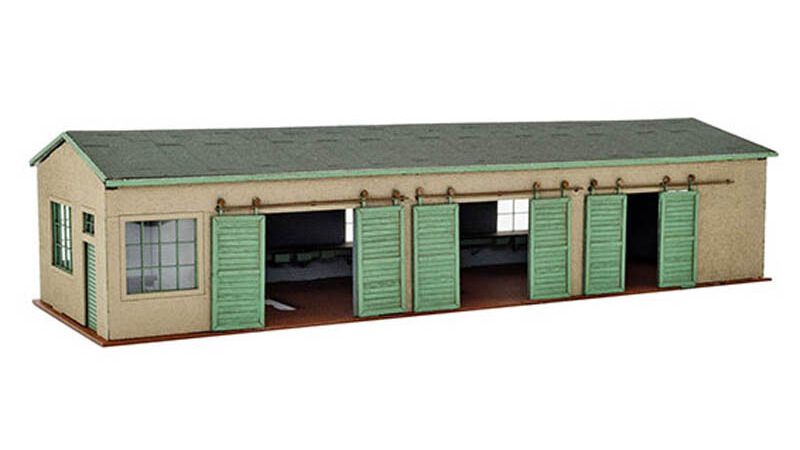 faller: classic german
Faller is betting on 14 new construction sets in N (1:160) scale. All equally kindly priced. Faller is honest on its website and clearly shows exactly what you get. Turning them into fine models requires considerable post-processing. Out of the box, the sets are very basic and bland. On their website, they show that it is possible.
The (mustard) mill is an absolute showpiece. At 28 euros, a good base for anyone who wants to take the model to the next level. The Black Forest vacation home is a feast of recognition who has visited this beautiful area of Germany. Some other sets allow you to easily and inexpensively form a small village alias town.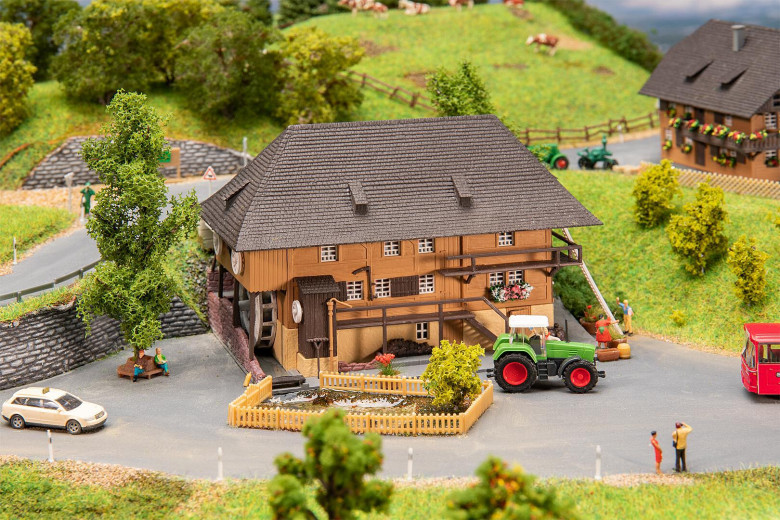 almost nothing at auhagen
Those who want to decorate their model town with Auhagen will have to use existing sets. The only new feature is a brick building, intended for energy supply. An electricity house. These types of houses, equipped with a transformer, distribute power to nearby homes. The cottage will come inclusive of six concrete masts to further guide the cables.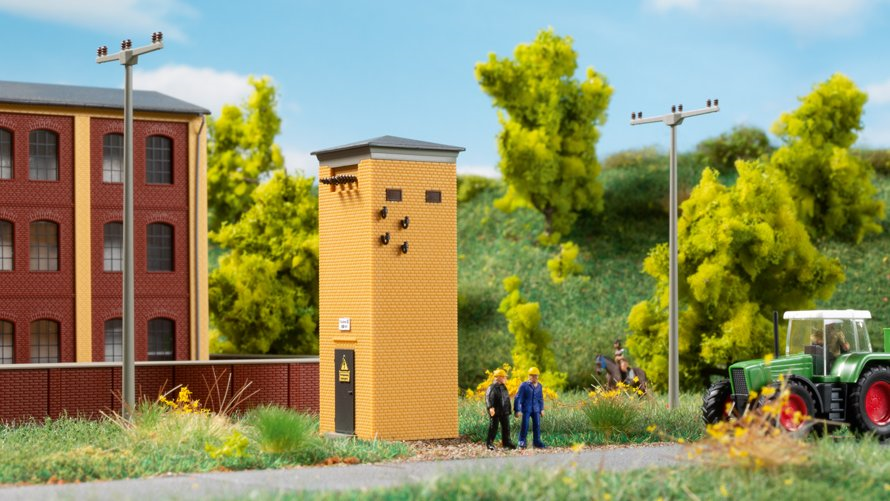 This article is also available in:

Nederlands