On Danish Bjarne Lund's layout, we look with interest at a fully functional coal installation. A grabber takes the scale N coal from the freight car and dumps it out into a storage bin next to the track. While in the background in at crawling speed a large steam locomotive arrives over the turntable. On this layout, you will be short of eyes.
The course itself is not large. About three square meters. The trains run on two levels. This makes it possible to handle nearly 60 meters of rails including 30 turnouts. Over four years, Bjarne built the job. "I was always a fan of model trains," Bjarne tells us, "in my childhood I had H0. Just before retirement I started a scale N layout".
The trains we see running are German or Danish. Mostly from the II, III and IV periods. "The BR103 is really one of my favorite locomotives," says Bjarne. Although he is generally unapologetic about the quality of current locomotives. And more specifically about Minitrix steam locomotives. "Recently I bought a steam locomotive from Minitrix. Beautiful design, good sound. But incredibly poor power handling. I exchanged it for a Fleischmann model," he adds.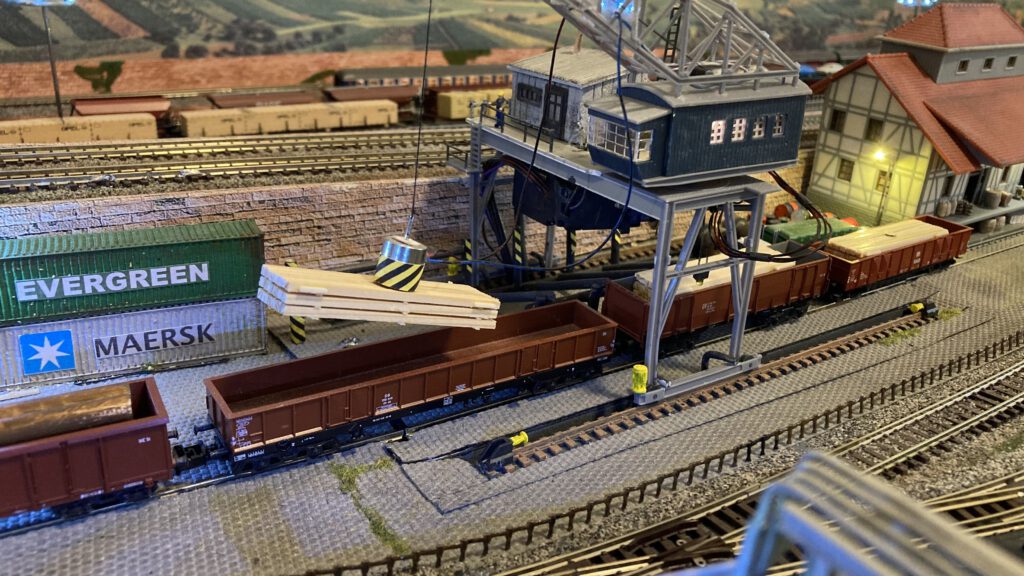 The station on the layout was inspired by the large station in Copenhagen. This station consists of several floors. In the track plan, this translates into a double main line. A station with six tracks and three platforms. And then another area for shunting, including a turntable. Everything is controlled with Z21 in combination with a Multimaus.
A minor part of the model runs automated, but Bjarne does control the main part by hand: "I don't feel like sitting passively with a cup of coffee in my hand looking at my model trains," he explains. In doing so, his great passion is shunting and working with freight trains. And that's really handiwork.
Bjarne's technical background livens up the layout. Coal being loaded from a freight train. An oil platform slowly sinking down, then filling the wagon. Or a former Brawa container crane made fully functional. Originated from the lack of ready-made scenes in 1:160 scale. Those who look at the instagram account will be amazed by these works of art.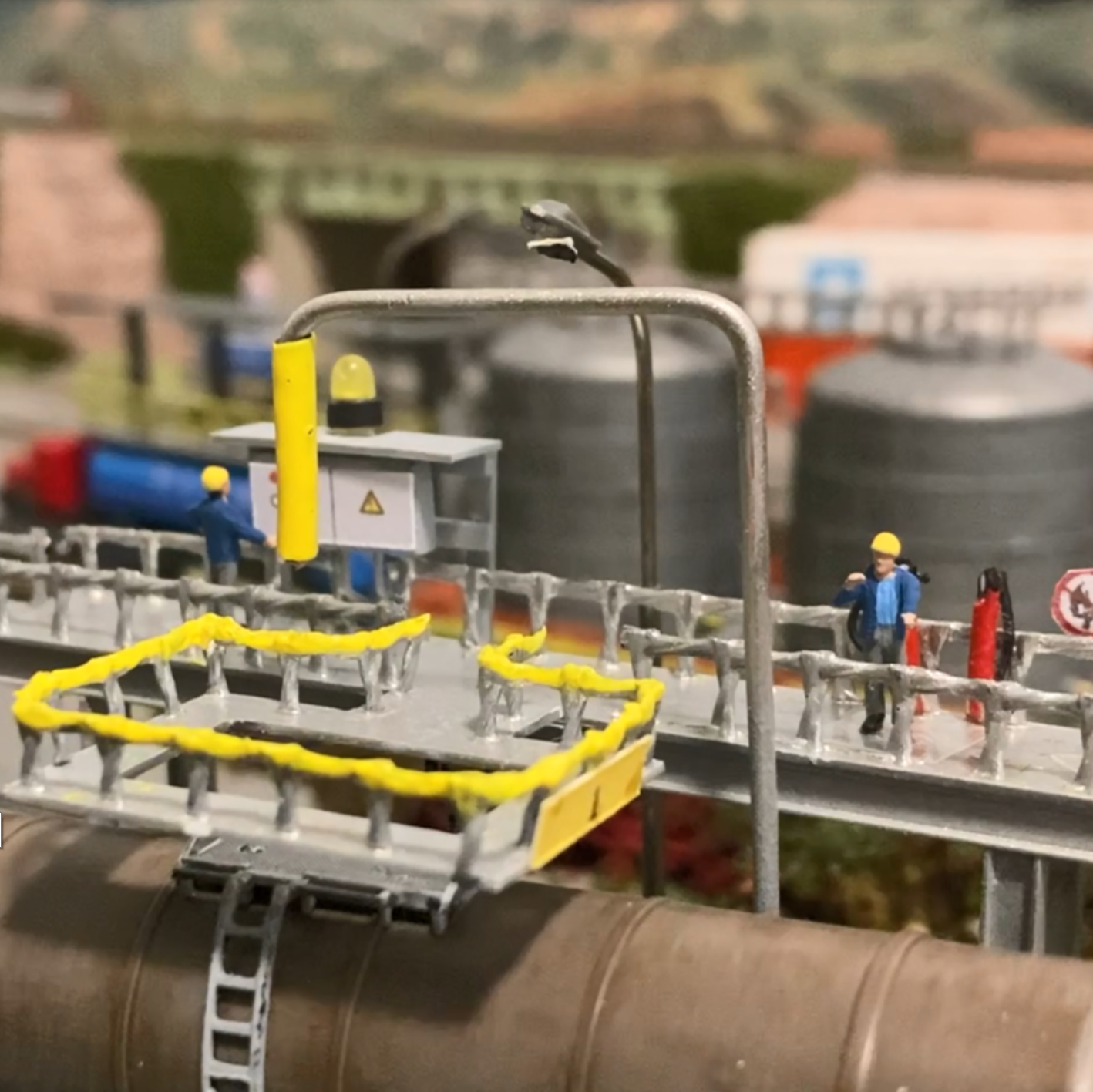 The layout may seem finished, but it will now be expanded to include an 80×200 cm piece. To compensate for the lack of a port and shadow station on the current layout. And so the layout continues to expand.
For beginners, Bjarne has a tip: "Buy a starter set and add some flexible rails, that way you can soon lay quite a few meters." Finally, he concludes with wise advice, "Remember that this hobby is there for your own enjoyment. Ignore the opinions of others and follow the good advice others give you."
Follow Bjarne Lund on Instagram: @bl_n_scale_modeltrain
This article is also available in:

Nederlands