This article is also available in Dutch .
Suppose you work in the aviation industry and you start building your first model railway. In the meantime, your employer goes bankrupt, so you decide to work in the railway industry as well. In this way work and private life come into the same (rail) world. That is the story of 39 year old Benjamin from Münster in Germany. On his instagram page we mainly see pictures of containers on his N scale job. Why?
It will start in 2019 with a first module. The theme of the landscape is the small, fictional terminus of Friedrichshausen in central Germany. Operated by a small, fictional railway company, the Friedrichshausener Eisenbahngesellschaft (FHEG).
The small intermodal terminal is especially important here, where colorful container traffic predominates. The photos give an impression of a spaciously laid out model railway, rich in details. In reality, the track is no bigger than 114 x 30 centimeters. This also shows the power scale N. Intimate and rich scenes can be reproduced on small surfaces. The segments of the track are built up for a photo shoot and then put away again.
A lot of time has already been put into detailing the landscape. Elements on the track are aged or custom-made. For example, we see a passenger car in the livery of the fictitious railway company FHEG.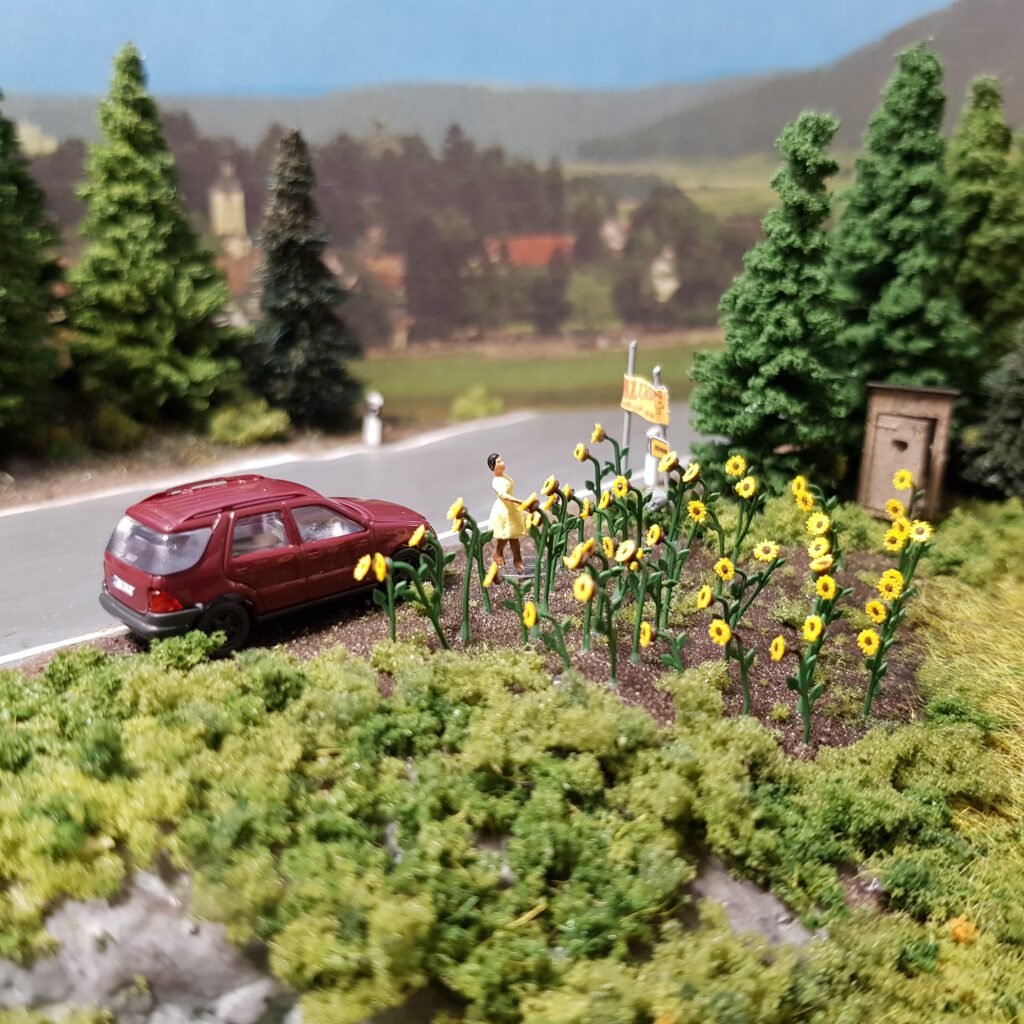 And further on a field full of sunflowers, to pick yourself including a small cash register to leave a contribution. The track exudes tranquility, the landscape elements form a beautiful whole in which the container trains also play a role. This creates a realistic landscape.
Those who like modern local model railways and containers in particular, have come to the right place at the Friedrichshausener Eisenbahngesellschaft. To follow on Instagram .
This article is also available in:

Nederlands