The UIC-X wagons refer to perhaps the most popular intercity wagons ever. In 1952, these cars entered the German railroad. Some drove around for half a century.
The comfort of the coaches was unprecedented for the time. The wagons initially ran internationally. Soon all pre-war equipment had been replaced by this new standard.
The wagons also returned to the tracks in the Netherlands around the year 2000. Equipped with the NS house style and under the name ICK. The "K" here stands for "short term", with the intention of providing short term service to relieve the tightness on the Dutch tracks. That ended up taking nine years. By then, enough double-deckers had moved in to say goodbye to these ICK coaches.

It is not surprising that the ICK coaches were popular as models, also in N scale. In the seventies the first variants appeared and later around the nineties the color variants tumbled over one another. All were based on the "old" version, in which various consessions had been made.
For example, the length did not exactly match the real example, and a window was also frequently missing. A modification that major brands, such as Roco, Trix and Fleischmann did to ensure that their wagons could drive through tight curves. The Fleischmann models in particular were also known for their high bogies, which made the bottom of the wagons very high.
Is that bad? Not at all, adjustments are made more often than not. For example, Minitrix produced IC2 coaches that were announced – admittedly in small print – as "very similar to the original."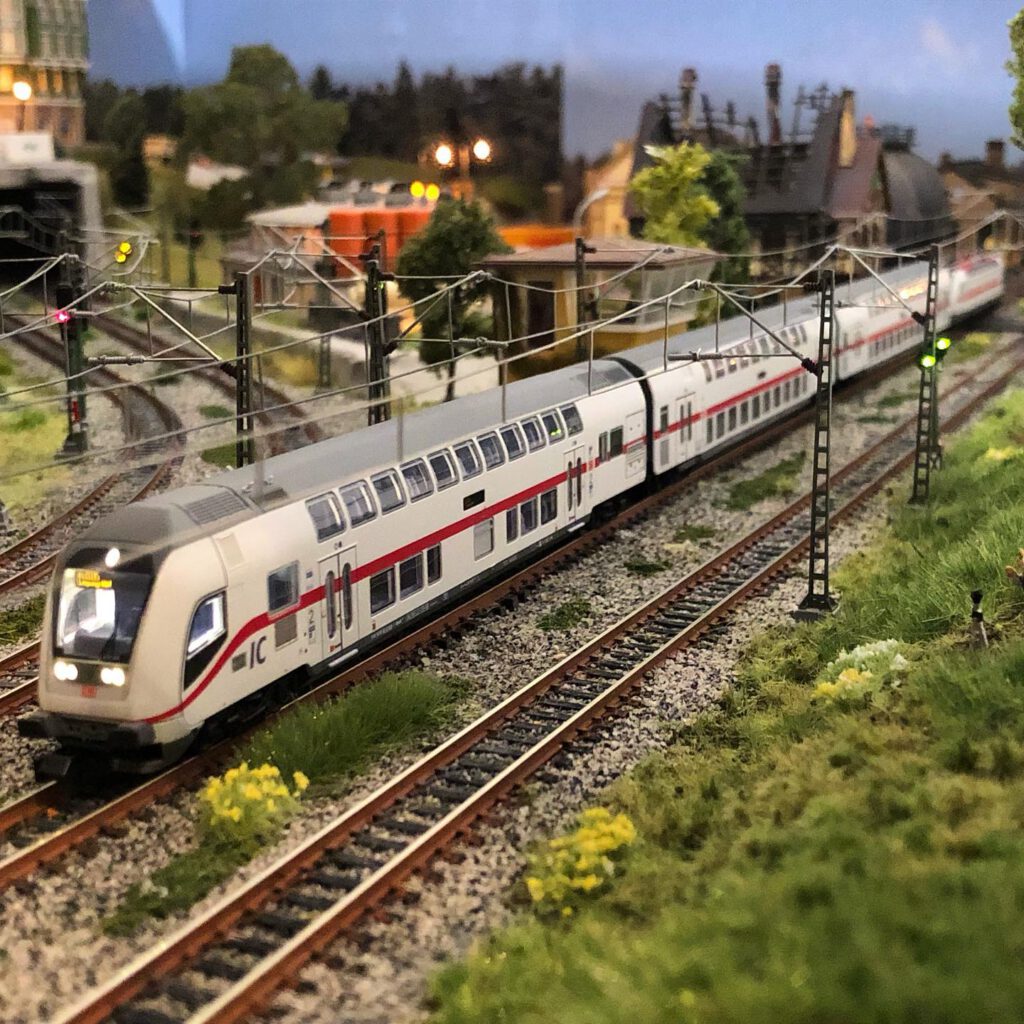 Recently, Fleischmann's completely redesigned UIC-X wagons appeared. Announced back in 2019 and now delivered. A big step forward. A closer look at the wagons reveals a number of distinctive improvements. Not only are the proportions better rendered, the wagons are lower due to the improved undercarriages. This already makes a difference of almost 2 millimeters. The coupling does still sit at the same height so that it can be safely coupled to old versions.
The interior has also been upgraded to the quality standards of our time. Where once an interior consisted of one color, now different materials are used. More attention was also paid to the intermediate doors and marker lights (non-functional).
Under item number 863999, Fleischmann releases the ICK coaches. And although the earlier versions, such as set 930004, already featured well-matched coaches, Fleischmann takes a step forward here. Immediately striking is the high level of detailing, which meets the current state of the art. In combination with the previously released 1600 series (732170) a nice combination that may stay longer than the ICK has ever run
NS ICK Carriage
Supplier: Fleischmann
Item number: 863998 and 863999
Target price: € 48.90
This article is also available in:

Nederlands