Supplier Lemke represents more than ten different brands. One of these brands is Minis. A producer of tailored 1:160 (NL scale) model cars. The models contrast sharply with the Wiking models with static wheels and often monotonous colours.
In the novelties for the autumn, much attention is paid to Swiss equipment. In addition, a page full of brand new Volkswagen T2 vans. In various color combinations with advertising for German brands such as Persil and Dachser. There is also a metallic version of the T2 camper with a folding roof. This model probably stands out in all respects against the plastic models on the model train track.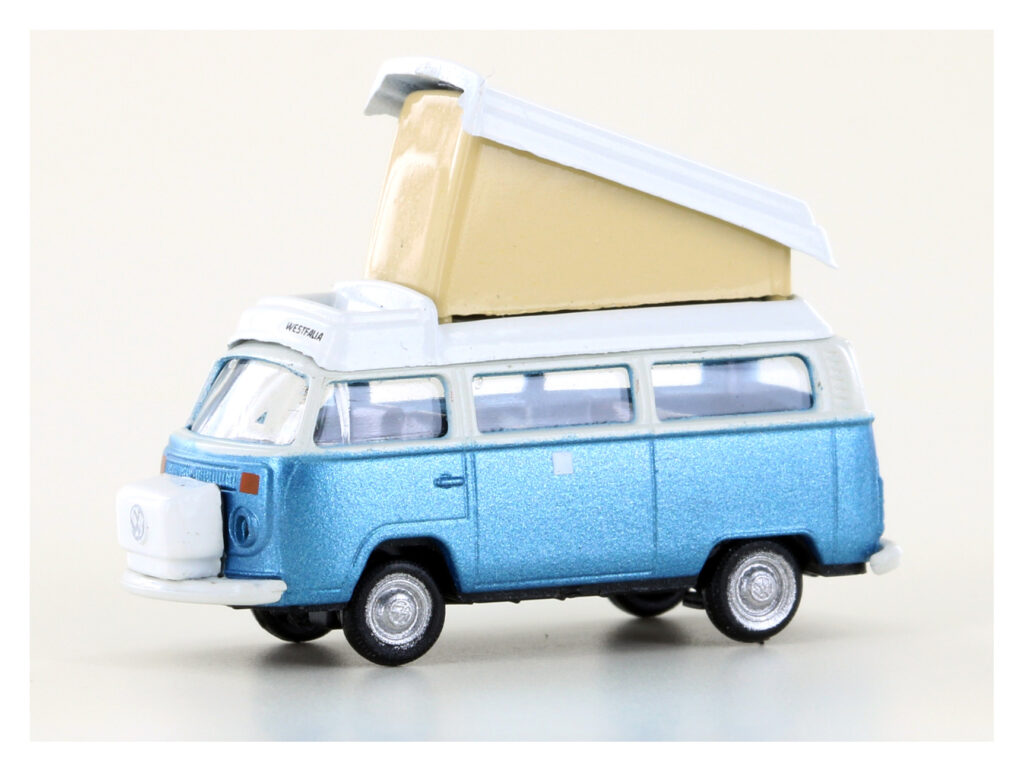 Somewhat predictable models, with variation in execution. Here we are waiting for the availability of the Volkswagen vans in "food truck" version. We would like to fill a square with that.
Volkswagen T2 van (several variants)
Supplier: Lemke / Minis
Item number(s): LC3916 and above
Target price: € 11.50
This article is also available in:

Nederlands