Minitrix is coming out with a whole new improved line for its rail assortment. The news had been known for some time and now really announced for the fourth quarter of 2023. The new rails with concrete sleepers do not combine with the current designs.
From Code 60 to Code 80
The height of the rails, "the iron bar," is also converted to model in N scale. However, it is not an exact translation according to the 1:160 scale. And with that, the rails are basically too high. Still, to agree on a standard, the height is indicated in "code 80" or "code 60" and so on. The lower the number, the more realistic the rails look. Where code 50 is the lowest possible value.
The major manufacturers such as Minitrix and Fleischmann have been making "code 80" rails for years. Relatively high. As a result, however, with a high guarantee of quality. In addition, older locomotives and wagons can move well at this height. The "wheels" of the wagons will not easily hit the sleepers. Something that is possible at a lower "code" and becomes especially problematic at switch transitions.
Minitrix is now going from "code 80" to "code 60" and thus getting closer to the original.
This means that mixing old and new Minitrix rails is not possible. One possibility is to transition through other brands. This does not work in favor of operational reliability.
Concrete look for new rails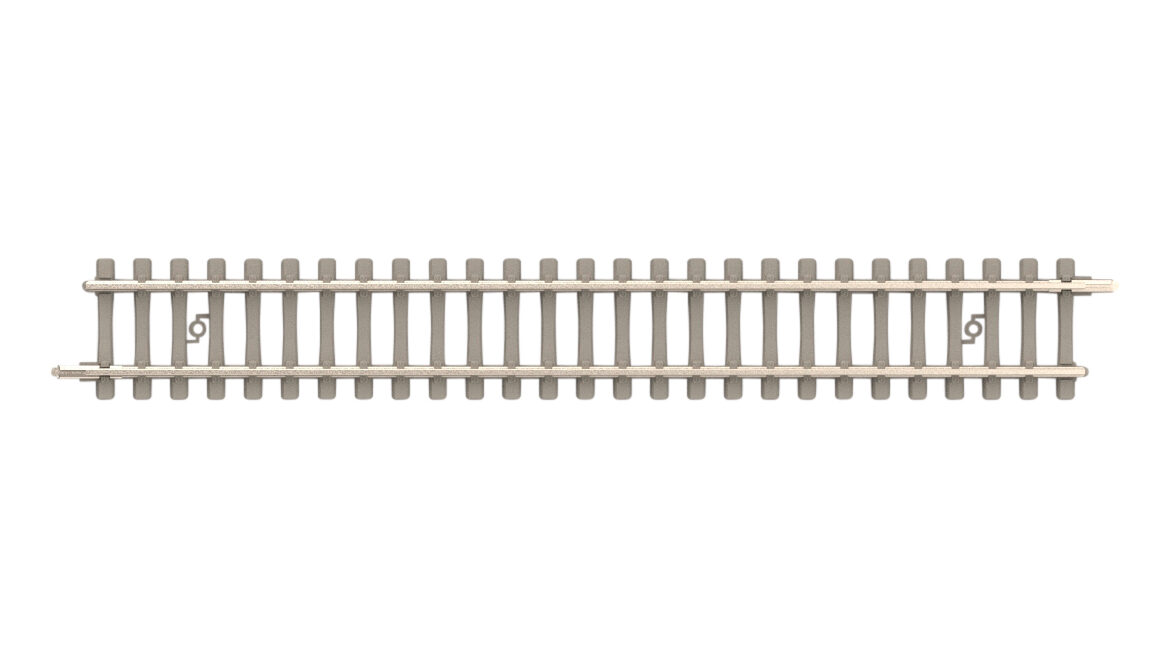 The new series features concrete sleepers. In the photos, the gray of the concrete and the "stretched hourglass shape" seem well struck. Much better than the dark black sleepers on the previous version.
Weathering is also really necessary for the new series. After all, track rods are rusted. Rust runs down the sleepers as well as oil, grease and other dirt.
Another notable change is the hole for the nail or screw to secure the rail. In the old version, it was in two sleepers. In the new concrete version, a separate element was created between two sleepers. The design seems to be such that it can also be easily removed. This obviously contributes to a more realistic appearance.
No announcement has yet been made that the old series will be discontinued. The new rails are expected in late 2023 and are a huge improvement visually. The small price difference, ten cents on a normal straight track piece, is totally worth it. Definitely recommended for anyone who wants to create a new model railroad in N scale.
This article is also available in:

Nederlands